High Performance Products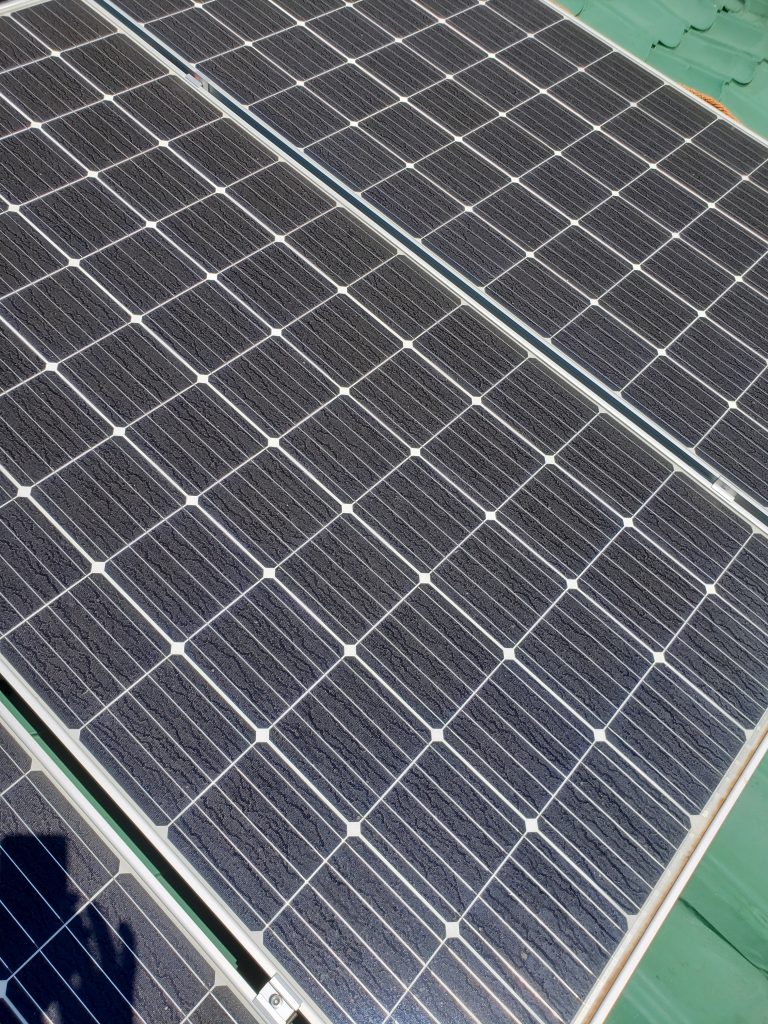 We stock and install both monocrystalline and polycrystalline modules ranging from 100W to 500W. Our solar PV modules feature high power output and the highest conversion efficiency up to 20.61%, they are designed for commercial and solar farm grid-tied applications. They have an anti-reflective and anti-soiling surface that reduces power loss from dirt and dust. Outstanding performance in a low-light irradiance environment with the excellent mechanical load resistance.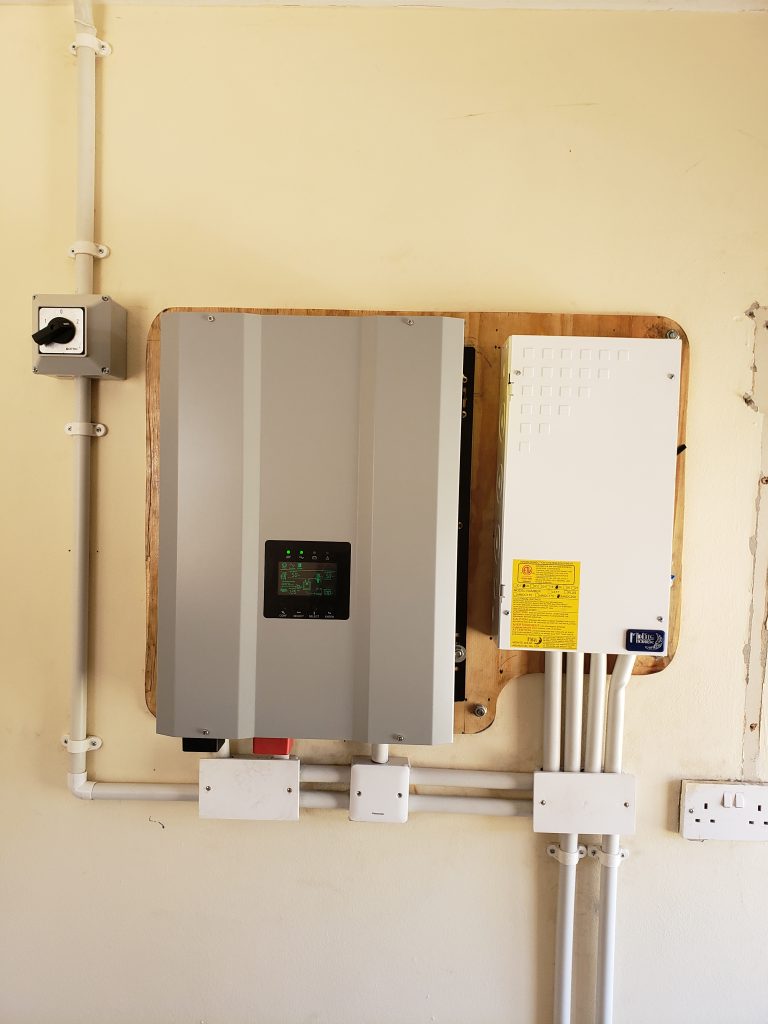 We install high-power hybrid inverters ranging from 1KVA to 20KVA for different applications. The pure sine-wave inverters come with a built-in MPPT solar controller. They have a high PV input voltage range and are capable of starting appliances with electric motors. These inverters are designed to function in either off-grid or hybrid configurations.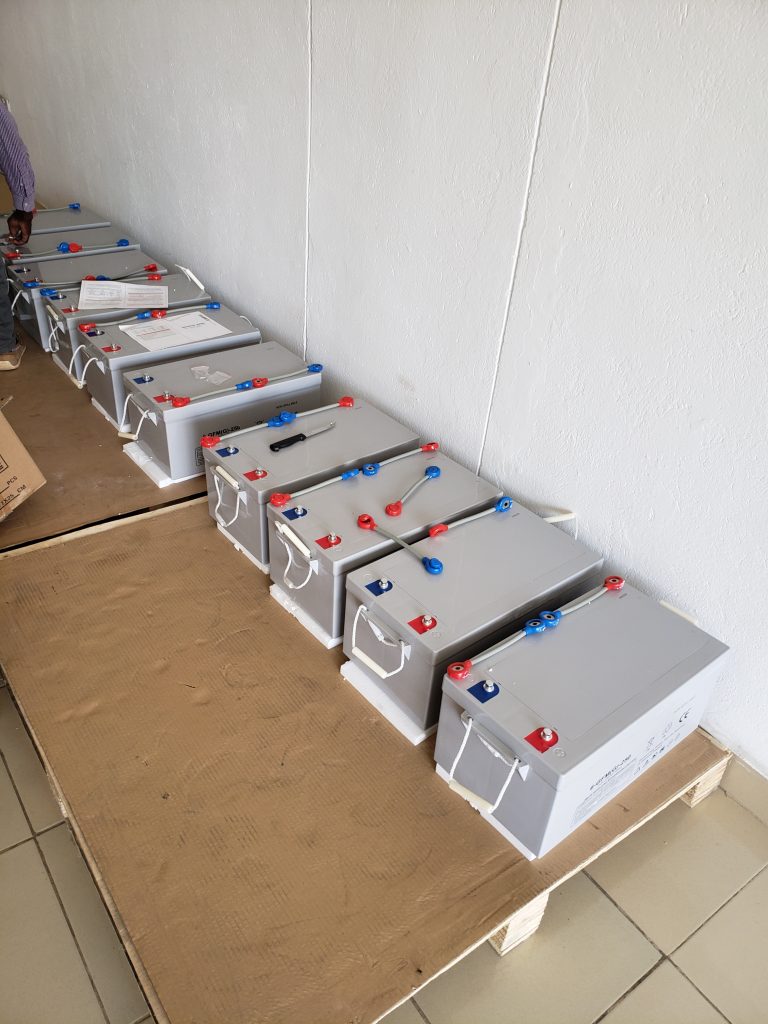 We supply and install deep cycle batteries ranging from 55Ah to 250Ah. We also install Lithium-ion batteries that have a Longer Cycle Life, cycle life up to 3,500 times, 5 times that of ordinary lead-acid. They are Lighter in weight, therefore have a high-density capacity, 3 times the capacity of lead-acid batteries under the same volume. They deliver twice the power of lead-acid batteries, even high discharge while maintaining high energy capacity. Has a wider operating temperature range of between -20℃ ~60℃.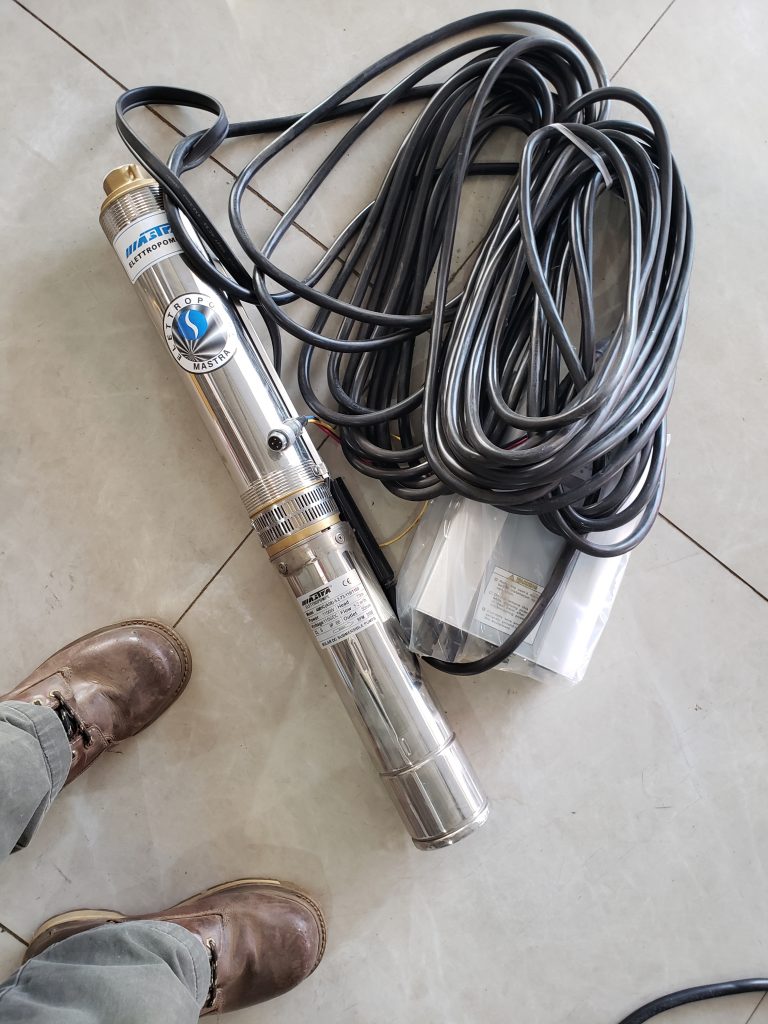 We supply and install both AC pumps and solar (DC) pumps. We have various types of pumps that are suitable for any application domestic, civil and industrial applications including irrigation and pressure boosting to supply tanks and reservoirs. We carry pumps with external and built-in controller protection for undervoltage, overcurrent with MPP adjustment. These pumps automatically identify power supply from solar PV or batteries.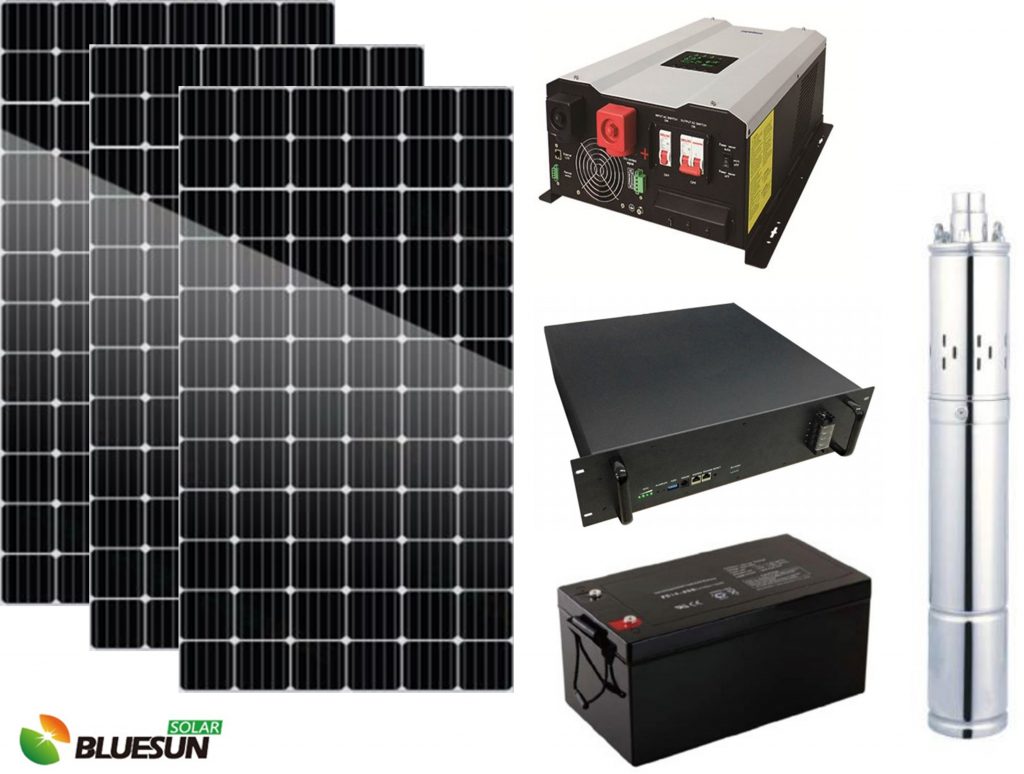 Solar PV Modules

Inverters

Lead Acid Batteries

Li-ion Batteries

Pumps